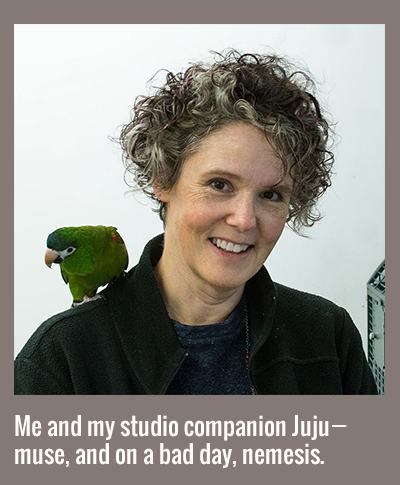 My name is Martha Wade, and I'm a freelance designer based in the San Francisco Bay Area.
In a nutshell…
Graphic designer, painter, muralist, and illustrator with budding skills in web design.
Loves the challenge of taking a client's business needs, concept and strategy, and transforming that raw information into something that is communicative, functional, and beautiful.
Owned and operated a mural business for 20 years, a job that requires keen listening and client collaboration.
A gazillion years of experience working with composition, color and form.
Inveterate doodler.
If you'd like to see more,
And finally, just for kicks, a testimonial:
As production manager at Night Shade Books, I hired Martha as a freelance book cover designer many times. Her detailed work as an illustrator and painter meant that she exceeded our expectations, going the extra mile to produce both lovely cover designs, and beautiful details like custom painted backgrounds and custom font work. She was very quick to turn projects around, took direction well, was flexible and not afraid to try a new direction to hit the right chord. Her work was thorough and clean, and the designs creative and innovative. I would highly recommend her as a designer, illustrator or artist.

- Amy Popovich
Production Coordinator at 826 Valencia